TOTTEN PRAIRIE MERCANTILE • POST OFFICE BOX 633 • CANTON, ILLINOIS 61520
ALL ART, TEXT & IMAGES © COPYRIGHT TOTTEN PRAIRIE MERCANTILE AND/OR COUNTRY MOUSE CANDLE COMPANY
FOR QUESTIONS, COMMENTS OR INQUIRIES REGARDING COUNTRY MOUSE CANDLE COMPANY WHOLESALE PROGRAM PLEASE EMAIL US AT: WHOLESALE@TOTTENPRAIRIE.COM
Country Mouse Candles Make Great Gifts For Everyone...Even Long Distance!



d


Totten Prairie Mercantile will be happy to send your Country Mouse Candles to your friend or loved one anywhere in the United States. We'll even include a special gift card with your own personal message at no additional cost! Just specify that you'd like a special gift card
with your candle, melt or specialty gift order!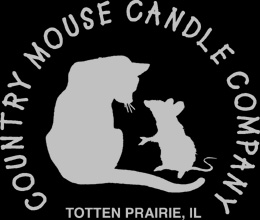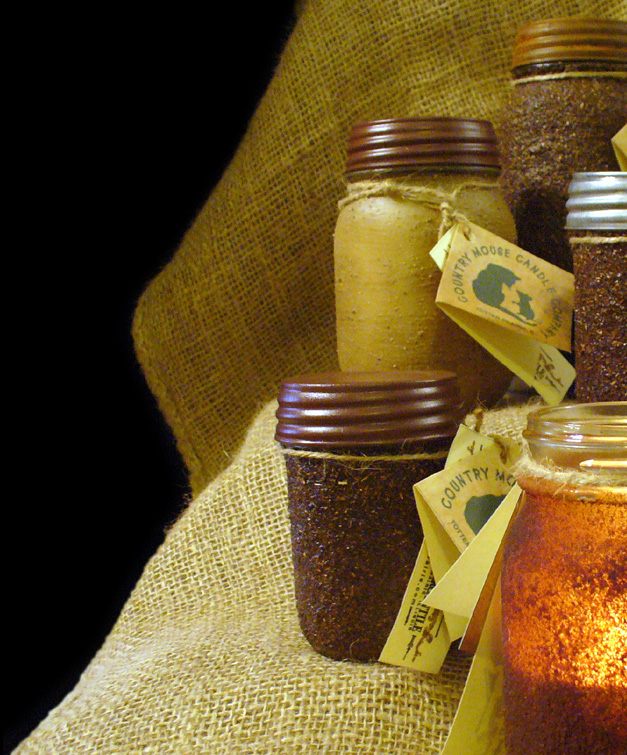 Thank you for visiting Country Mouse Candle Company, the online home of genuine hand decorated and poured all natural soy Country Mouse Candles!
If you've enjoyed Country Mouse Candles before, then you've already experienced the long lasting, clean burning advantages of a deliciously
fragrant Country Mouse Candle. If you're a
new visitor, we think that you'll be pleasantly
surprised with our products!
Long Lasting Pleasure!




z


Country Mouse Candles are hand
poured from all natural soy wax...
straight from the heartland of
America. Soy candles last
longer than many conventional
candles. It is not uncommon,
in fact, for a 16 ounce Country
Mouse Candle to last between
130 to 160 hours when burned
properly.
Clean Burning Too!




z


Country Mouse Candles burn
cleaner than petroleum based
wax candles. They produce
less soot both on the glass
and in the air of your home!
No Colors Added!




z


Country Mouse Candle
Company uses no dyes
or colorings in our candles!